Don't worry about staying in or visiting Japan.
We can arrange qualified English-Speaking Guides.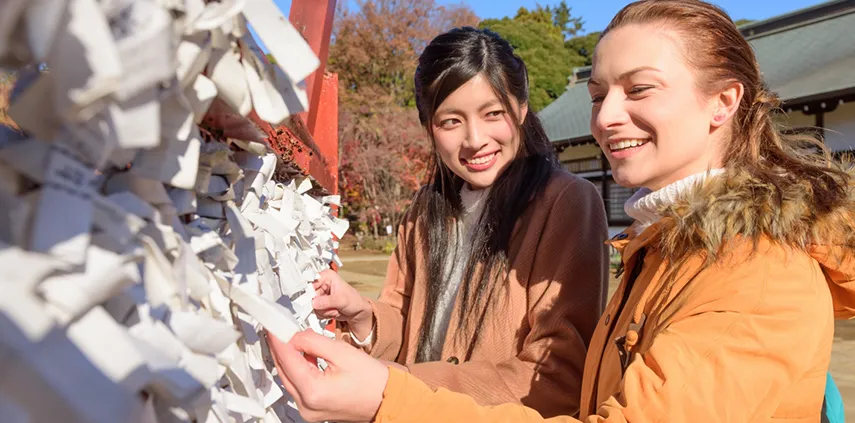 Our interpreter-guides at Charter bus & limousine Japan
Fluent English (other language) speaker
Professional and friendly
Certified international tourist guide qualification
Introduce you to the culture, history, economy, Industry and politics of Japan
Offer meet & greet services at airports or stations
Come to see Japan with your unique wishes, needs and desires. We will operate according to your schedule and at your pace. We won't waste time traveling to or seeing any scenic spots in which you are not interested. We will guide you, explaining and describing as we go. We make sure you won't miss anything important or get lost!

*English-speaking and other Foreign language-speaking guide services are not included in fare. Please contact us.
We can also arrange guides who can speak other foreign languages:
Chinese (Mandarin)
Korean
German
French
Italian
Spanish
Russian
And Other, Please Contact Us.
English-Speaking Guide Price list
Tokyo,Osaka,Kyoto area:

per guide
4 hours

25,000

JPY
8 hours

45,000

JPY
Payment
Please note that the price is to be paid in advance with credit cards. We accept VISA, Mastercard, AMEX, and Diners. If you can confirm your reservation, we will send you a payment email with URL link to the credit card payment form through which you can make a payment online. Please note that your reservation won't be completed unless the payment is made in advance.
Cancellation Policy
Cancellation of all or part of bookings shall incur a cancellation charge described below.
Up to 15 days

prior to date of travel
No cancellation fee

14 - 8 days

prior to date of travel

20%

of the specified fare and charges

7 days - 2 days

prior to the date of travel

30%

of the specified fare and charges

The day before

the date of travel

50%

of the specified fare and charges

On the date

of travel

100%

of the specified fare and charges
Cancellation without notice (no-show)

100%

of the specified fare and charges