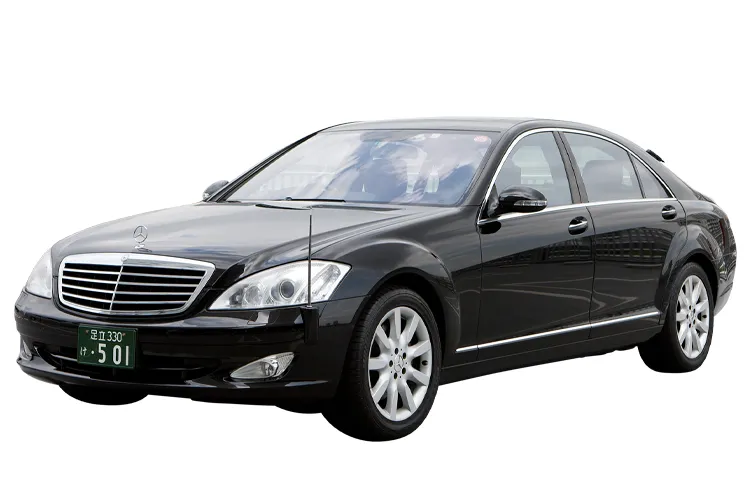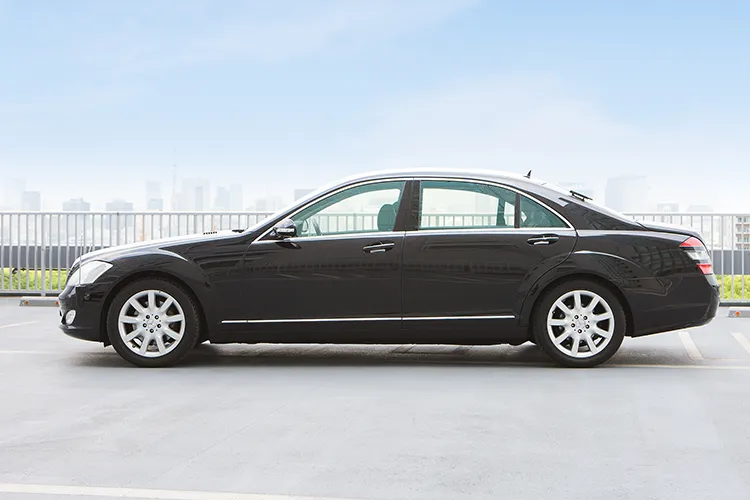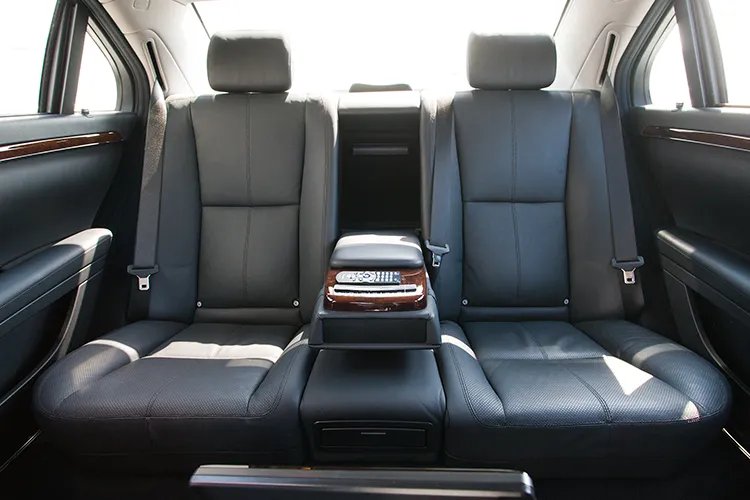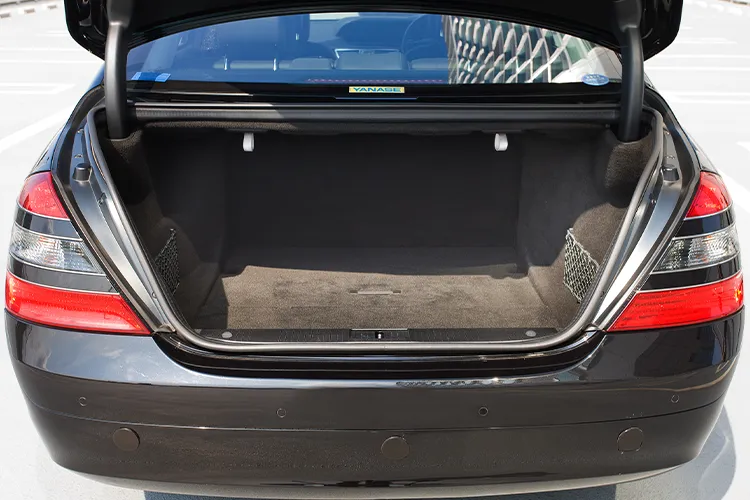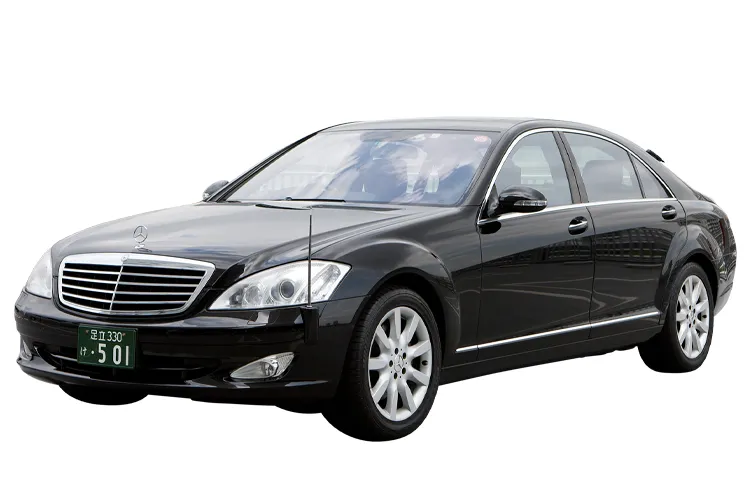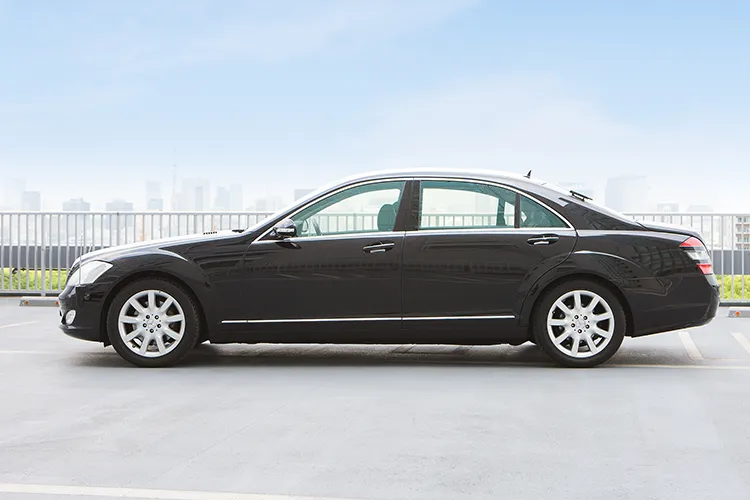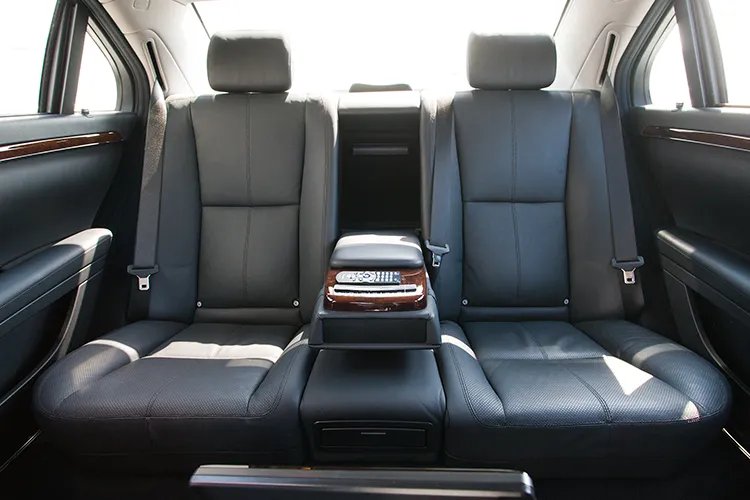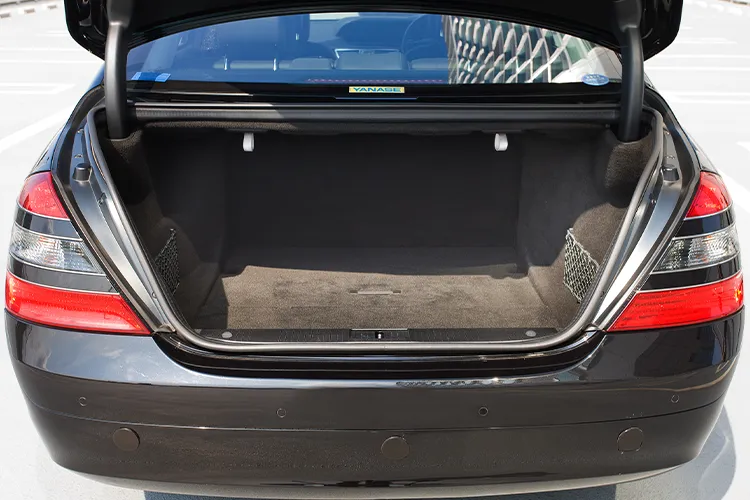 Luxury Sedan Details
Passengers
3
Luggage Capacity
2
Amenities
TV screen
GPS navigation
Air conditioning
Rear sunscreen
Luxury Sedan Seating Chart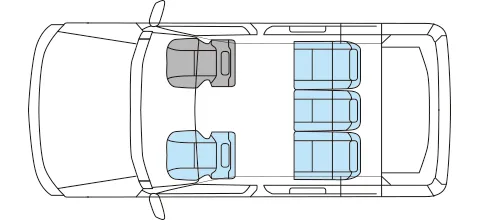 Highest Luxury
Beautiful design, spacious compartment, comfortable leather seat. The most luxurious vehicle guarantees that you will have the most comfortable time.
English-Speaking Driver
All drivers of our luxury vehicles (in Tokyo) have high English abilities. They can serve your business trip on any demand. Or they can guide your sightseeings as tour guides. It's guaranteed to make your trip in Japan more valuable.
Payment
Please note that the price is to be paid in advance with credit cards. We accept VISA, Mastercard, AMEX, and Diners. If you can confirm your reservation, we will send you a payment email with URL link to the credit card payment form through which you can make a payment online. Please note that your reservation won't be completed unless the payment is made in advance.
Cancellation Policy
Cancellation of all or part of bookings shall incur a cancellation charge described below.
Up to 15 days

prior to date of travel
No cancellation fee

14 - 8 days

prior to date of travel

20%

of the specified fare and charges

7 days - 2 days

prior to the date of travel

30%

of the specified fare and charges

The day before

the date of travel

50%

of the specified fare and charges

On the date

of travel

100%

of the specified fare and charges
Cancellation without notice (no-show)

100%

of the specified fare and charges