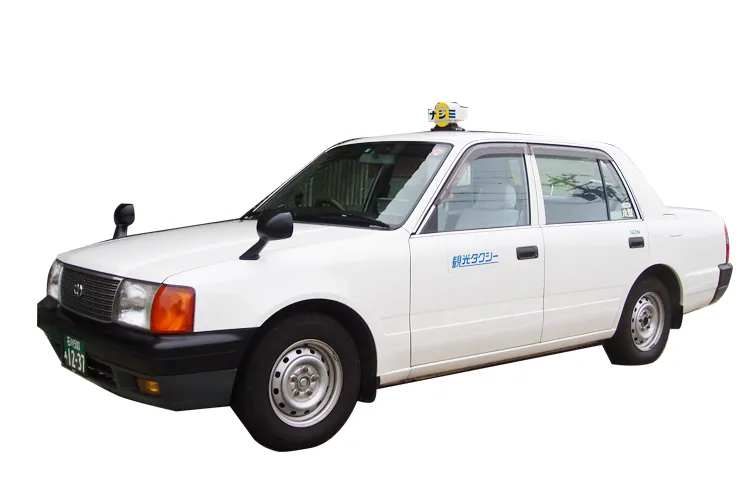 Taxi Details
| | |
| --- | --- |
| Passengers | 3 |
| Luggage Capacity | 2 |
| Amenities | Air conditioning |
Taxi Seating Chart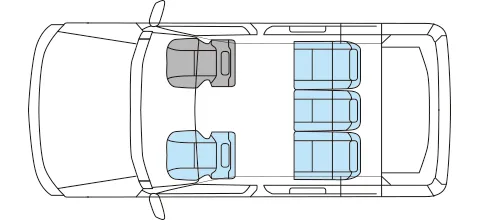 Taxi
We know how difficult to tell a driver about your destination in Japanese! Now you can reserve a taxi in advance. Remember that smaller sites or countryside public transportation is often much less efficient than taking a taxi from the train station to your final destination.
There are many kinds of taxis in Japanese cities. All taxis have a taxi top - a lamp positioned at the top of each car. That's why it's easy to figure out whether a car is a taxi or not. Distinct taxi tops are symbol of Japanese taxis.
Payment
Please note that the price is to be paid in advance with credit cards. We accept VISA, Mastercard, AMEX, and Diners. If you can confirm your reservation, we will send you a payment email with URL link to the credit card payment form through which you can make a payment online. Please note that your reservation won't be completed unless the payment is made in advance.
Cancellation Policy
Cancellation of all or part of bookings shall incur a cancellation charge described below.
Up to 15 days

prior to date of travel
No cancellation fee

14 - 8 days

prior to date of travel

20%

of the specified fare and charges

7 days - 2 days

prior to the date of travel

30%

of the specified fare and charges

The day before

the date of travel

50%

of the specified fare and charges

On the date

of travel

100%

of the specified fare and charges
Cancellation without notice (no-show)

100%

of the specified fare and charges