Sapporo Tour (8 Hours)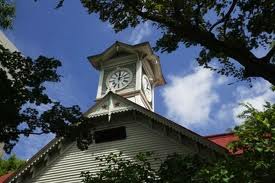 Location:

Hokkaido, Japan

Duration:

8 hours(approx.)

Time:

Daily

Tour Code:

CBL00009
Sapporo.
This is an exclusive tour by our chartered vehicles. Using this service, you can charter your vehicle Limousine, Van, or Bus which is most suitable for your group and visit many attractive sightseeing spots. You don't have to hurry for any other tourist. This tour is only for your group!
Tour Details

09:00 Central Sapporo Area for pick up
09:30-10:00 Sapporo Clock Tower - (Admission Fee: 200JPY)
10:30-11:30 Hokkaido Prefectural Office (Red Brick Building)
12:00-13:00 Lunch
13:30-14:30 Sapporo Beer Museum
15:00-16:30 Hitsujigaoka Observatory Hill - (Admission Fee: Adult 520JPY/Child 300JPY)
17:00 Central Sapporo Area for drop off

Tour Highlights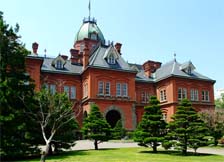 Hokkaido Prefectural Office
The Former Hokkaido Government Building, nicknamed Akarenga or "redbrick," was constructed in 1888 in the Neo-Baroque style. It is an exemplar of Meiji architecture and the forecourt is now like an oasis for visitors.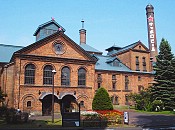 Sapporo Beer Museum
The museum introduces the history of one of the oldest and most popular beer brands in the country since 1877.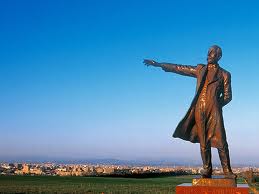 Hitsujigaoka Observatory Hill
A scenic spot located in south of Sapporo. The bronze statue of Dr. William S. Clark, which stands on the hill, is well-known as the symbol of the frontier spirit of Hokkaido.
Prices
| | Vehicle Types | Passengers | | Price |
| --- | --- | --- | --- | --- |
| | Medium Size Taxi | Passengers:3 | | 59,500 JPY |
| | Full Size Van | Passengers:8~9 | | 65,000 JPY |
| | Small Size Bus | Passengers:21~25 | | 75,000 JPY |
| | Large Size Bus | Passengers:45~60 | | 102,000 JPY |
If you charter a Small Size Bus by 20 passengers,
the cost per passenger will be 3,750 JPY.
Additional Information
All prices are of each chartered vehicles, not per person.
All prices applie to the vehicles that we own. Please note that the prices can be different if they are occupied.
All prices don't include admission fees, lunch fees & English-speaking guide.
We can make your own tour itinerary according to your intersts.
Please request us at least 2 weeks in advance of your tour date.

Options
There are more places to visit in Sapporo as options. If you are interested, please click GET QUOTES below and send us your own itinerary. We will calculate time schedule and quote your itinerary. Please request us at least 2 weeks in advance of your tour date.

Historic Village
The Historic Village of Hokkaido(Kaitaku no Mura) is an open air museum in the suburbs of Sapporo. It exhibits about 60 typical buildings from all over Hokkaido, dating from the Meiji and Taisho Periods (1868 to 1926), the era when Hokkaido's development was carried out on a large scale.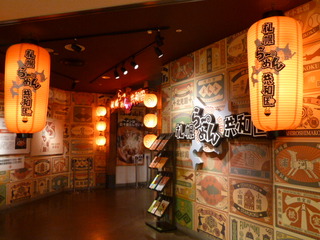 Ramen Kyowakoku
Because of the cold weather in Hokkaido, steaming hot ramen noodles in rich soup is more popular there than other area. Ramen Kyowakoku (republic) has the 8 most famous shops with 1970s Japanese atmosphere.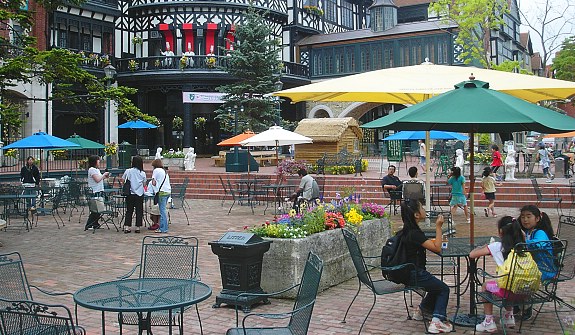 Shiroi Koibito Park
Shiroi Koibito is chocolate cookies which is the most famous souvenir from Hokkaido. This theme park consists of chocolate factory tour, chocolate related exhibits, shops, and cafes.

Payment
Please note that the price is to be paid in advance with credit cards. We accept VISA, Mastercard, AMEX, and Diners. If you can confirm your reservation, we will send you a payment email with URL link to the credit card payment form through which you can make a payment online. Please note that your reservation won't be completed unless the payment is made in advance.
Cancellation Policy
Cancellation of all or part of bookings shall incur a cancellation charge described below.

| | |
| --- | --- |
| Up to 15 days prior to date of travel | No cancellation fee |
| 14 - 8 days prior to date of travel | 20% of the specified fare and charges |
| 7 days - 2 days prior to the date of travel | 30% of the specified fare and charges |
| The day before the date of travel | 50% of the specified fare and charges |
| On the date of travel | 100% of the specified fare and charges |
| Cancellation without notice (no-show) | 100% of the specified fare and charges |
For more information about our charter services, please contact:
Charter Bus & Limousine Japan Bookings
Email : info@charterbus-limousine.com
Monday to Friday (09:15 am-5:00 pm Japanese Local Time, Except public holidays)
Go Top