Nagasaki Tour (8 Hours)
Location:

Nagasaki, Japan

Duration:

8 hours(approx.)

Time:

Daily

Tour Code:

CBL00012
As one of Japan's closest port cities to the Asian mainland, Nagasaki has played a prominent role in foreign trade relations for many centuries and was the most important of only a very few ports open to restricted numbers of foreign traders during Japan's period of isolation. That is why Nagasaki has harmonize with exotic atmosphere. Let's feel the exotic atmosphere with CBL
This is an exclusive tour by our chartered vehicles. Using this service, you can charter your vehicle Limousine, Van, or Bus which is most suitable for your group and visit many attractive sightseeing spots. You don't have to hurry for any other tourist. This tour is only for your group!
Tour Details

09:00 Nagasaki Central Area for pick up
09:30-10:30 Nagasaki Peace Park
11:00-12:00 Dejima - (Admission Fee: Adult 510JPY/Child 100JPY)
12:30-13:30 China Town (Lunch)
14:00-15:00 Confucian Shrine (Koushi-byo) - (Admission Fee: Adult 600JPY/Child 400JPY)
15:30-16:30 Glover Garden - (Admission Fee: Adult 610JPY/Child 300JPY)
17:00 Nagasaki Central Area for drop off

Tour Highlights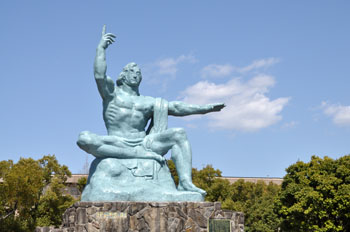 Nagasaki Peace Park
Nagasaki Peace Park was built near the epicenter of the atomic bomb explosion that devastated the city on August 9, 1945. It was made to pass down the painful story of the damages caused by the bombing and to pray for peace to prevail on earth.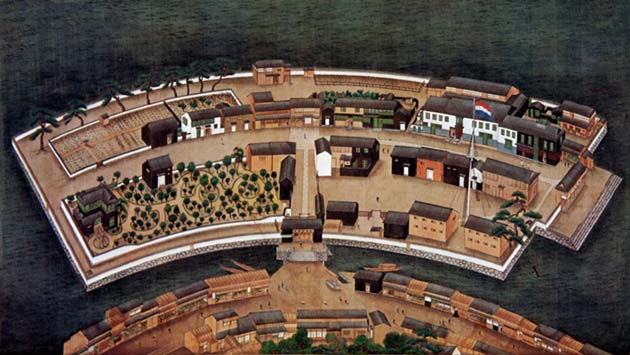 Dejima
When the Dutch trading posts in Hirado were moved to Dejima under the orders of the Edo Shogunate in 1641, the residents of this island changed from Portuguese to Dutch. Dejima turned into a port for Dutch ships and for over 200 years since then, it played the role of Japan's only gateway to the world.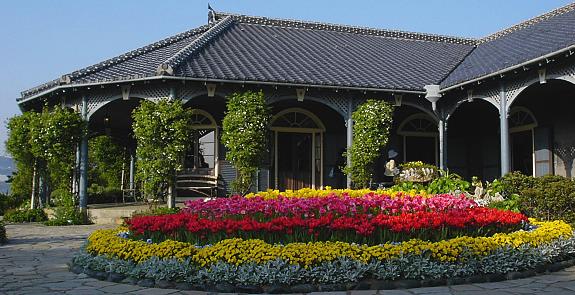 Glover Garden
Glover Garden is an open air museum, exhibiting mansions of former Western residents of Nagasaki. It is located on the hill where Western merchants settled down after the end of Japan's era of seclusion in the second half of the 19th century.
Prices
Vehicle Types
Passengers
Prices
Medium Size Taxi
Passengers:3
47,000 JPY
Full Size Van
Passengers:8~9
57,000 JPY
Micro Bus
Passengers:15~21
67,000 JPY
(without guide)
112,000 JPY
(inc.English guide)
Small Size Bus
Passengers:21~25
73,000 JPY
(without guide)
118,000 JPY
(inc.English guide)
Medium Size Bus
Passengers:27~28
78,000 JPY
(without guide)
123,000 JPY
(inc.English guide)
Large Size Bus
Passengers:45~60
90,000 JPY
(without guide)
135,000 JPY
(inc.English guide)
If you charter a Large Size Bus with an English Guide by 40 passengers,
the cost per passenger will be 3,375 JPY.
Additional Information
All prices are of each chartered vehicles, not per person.
All prices applie to the vehicles that we own. Please note that the prices can be different if they are occupied.
All prices don't include admission fees and lunch fees.
We recommend you to hire an English-speaking guide for your tour. They can guide you at the sightseeing spots in English. Also they can help you pay admission fees or lunch fees in Japanese.
<< 8 hours : 45,000 JPY, inc.tax >>
We can make your own tour itinerary according to your intersts.
Please request us at least 2 weeks in advance of your tour date.

Payment
Please note that the price is to be paid in advance with credit cards. We accept VISA, Mastercard, AMEX, and Diners. If you can confirm your reservation, we will send you a payment email with URL link to the credit card payment form through which you can make a payment online. Please note that your reservation won't be completed unless the payment is made in advance.
Cancellation Policy
Cancellation of all or part of bookings shall incur a cancellation charge described below.

| | |
| --- | --- |
| Up to 15 days prior to date of travel | No cancellation fee |
| 14 - 8 days prior to date of travel | 20% of the specified fare and charges |
| 7 days - 2 days prior to the date of travel | 30% of the specified fare and charges |
| The day before the date of travel | 50% of the specified fare and charges |
| On the date of travel | 100% of the specified fare and charges |
| Cancellation without notice (no-show) | 100% of the specified fare and charges |
For more information about our charter services, please contact:
Charter Bus & Limousine Japan Bookings
Email : info@charterbus-limousine.com
Monday to Friday (09:15 am-5:00 pm Japanese Local Time, Except public holidays)
Go Top