Mt.Fuji Tour (9 Hours)
66,000 yen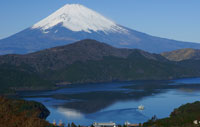 Location:

Mt.Fuji, Japan

Duration:

9 hours(approx.)

Time:

Daily

Tour Code:

CBL00002
Get out of Tokyo with a one-day excursion to Mt.Fuji and Lake Kawaguchi.
This is an exclusive tour by our chartered vehicles. Using this service, you can charter your vehicle Limousine, Van, or Bus which is most suitable for your group and visit many attractive sightseeing spots. You don't have to hurry for any other tourist. This tour is only for your group!
Tour Details

09:00AM Central Tokyo Area for pick up
11:00AM Fuji Visitor Center (short rest) - 20 min
12:30PM Mt. Fuji 5th Step (lunch) - 60 min
02:00PM Lake Kawaguchi - Mt.Kachi Kachi Ropeway - 90 min
03:30PM Depart Lake Kawaguchi
06:00PM Central Tokyo Area for drop off

Tour Highlights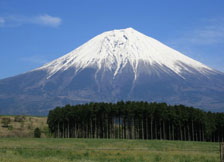 Mt. Fuji
Mt. Fuji (Fujisan) is with 3776 meters Japan's highest mountain. It is not surprising that the nearly perfectly shaped volcano has been worshipped as a sacred mountain and experienced big popularity among artists and common people.
*Please note Mt.Fuji doesn't have snow on the top in summer season.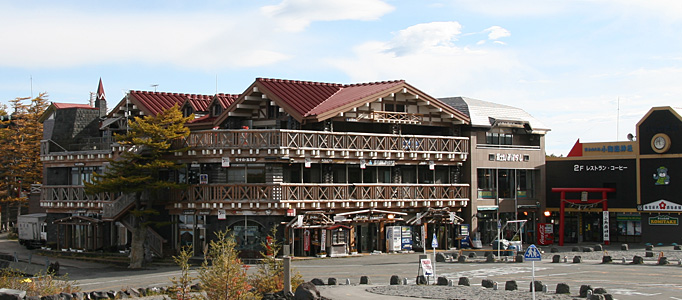 Fuji 5th Step
At 2300 meters above sea level, Fuji 5th Station offers a great view when the weather condition is fine. An observation point with unobstructed views of Fujiyoshida City and Lake Yamanaka can be found at Komitake Shrine, which is located behind the souvenir shops and restaurants. *Please note Mt. Fuji 5th Step is closed between November and Early April due to heavy snow.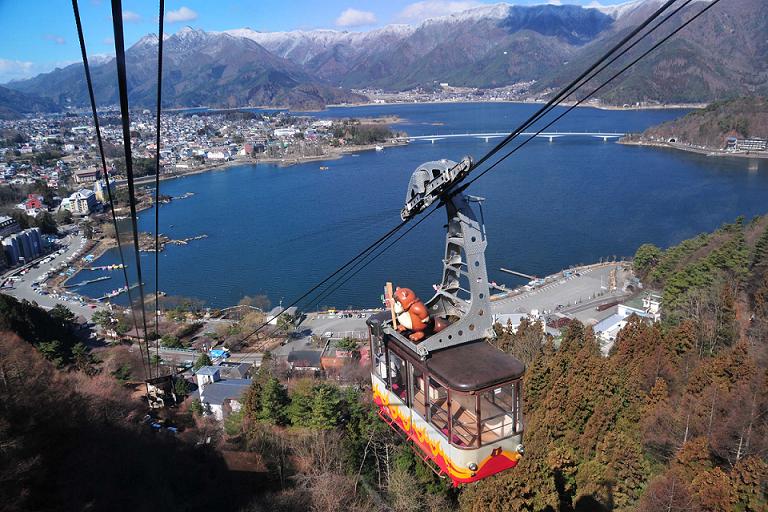 Kachi Kachi Ropeway
The Kachi Kachi Ropeway ascends 400 meters from the eastern shore of Lake Kawaguchiko to an observation deck near the peak of Mount Tenjo. From the observation deck, which sits more than 1000 meters above sea level, there are panoramic views of the lake below and of Mt.Fuji.
Prices
Vehicle Types
Passengers
Mar.-Nov.
Dec.-Feb.
Limousine
Passengers:3
66,000 yen
(English driver)
66,000 yen
(English driver)
Full Size Van
Passengers:8~9
75,000 yen
(English driver)
75,000 yen
(English driver)
Micro Bus
Passengers:15~21
93,500 yen
(inc.English guide)
88,500 yen
(inc.English guide)
Small Size Bus
Passengers:21~25
98,500 yen
(inc.English guide)
93,500 yen
(inc.English guide)
Medium Size Bus
Passengers:27~28
113,500 yen
(inc.English guide)
103,500 yen
(inc.English guide)
Large Size Bus
Passengers:45~60
132,500 yen
(inc.English guide)
117,500 yen
(inc.English guide)
If you charter a Small Size Bus with an English guide by 20 passengers in April,
the cost per passenger will be 5,500 yen.
Additional Information
All prices are of each chartered vehicles, not per person.
All prices applie to the vehicles that we own. Please note that the prices can be different if they are occupied.
All prices don't include admission fees & lunch fees.
We recommend you to hire an English-speaking guide for your tour. They can guide you at the sightseeing spots in English. Also they can help you pay admission fees or lunch fees in Japanese.
<< 9 hours : 30,000 yen, inc.tax >>
Other language guides are also available. (Chinese, Korean, German, French, Italian, Spanish and Russian)
We can make your own tour itinerary according to your intersts.
Please request us at least 2 weeks in advance of your tour date.

Payment
Please note that the price is to be paid in advance with credit cards. We accept VISA, Mastercard, AMEX, and Diners. If you can confirm your reservation, we will send you a payment email with URL link to the credit card payment form through which you can make a payment online. Please note that your reservation won't be completed unless the payment is made in advance.
Cancellation Policy
Cancellation of all or part of bookings shall incur a cancellation charge described below.

| | |
| --- | --- |
| Up to 15 days prior to date of travel | No cancellation fee |
| 14 - 8 days prior to date of travel | 20% of the specified fare and charges |
| 7 days - 2 days prior to the date of travel | 30% of the specified fare and charges |
| The day before the date of travel | 50% of the specified fare and charges |
| On the date of travel | 100% of the specified fare and charges |
| Cancellation without notice (no-show) | 100% of the specified fare and charges |
For more information about our charter services, please contact:
Charter Bus & Limousine Japan Bookings
Email : info@charterbus-limousine.com
Monday to Saturday (09:15 am-5:30 pm Japanese Local Time, Except public holidays)
Go Top