Fukuoka & Kumamoto Tour (9 Hours)
46,000 yen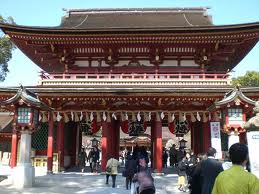 Location:

Fukuoka & Kumamoto, Japan

Duration:

9 hours(approx.)

Time:

Daily

Tour Code:

CBL00017
Fukuoka & Kumamoto.
This is an exclusive tour by our chartered vehicles. Using this service, you can charter your vehicle Limousine, Van, or Bus which is most suitable for your group and visit many attractive sightseeing spots. You don't have to hurry for any other tourist. This tour is only for your group!
Tour Details

09:00AM Central Fukuoka Area for pick up
09:30AM Dazaifu Tenmangu Shrine 40min
10:20AM Kyushu National Museum 30min
12:40PM Lunch (near Kumamoto Castle) 60min
01:50PM Kumamoto Castle 60min
03:00PM Suizenji Garden 60min
06:00PM Central Fukuoka Area for drop off

Tour Highlights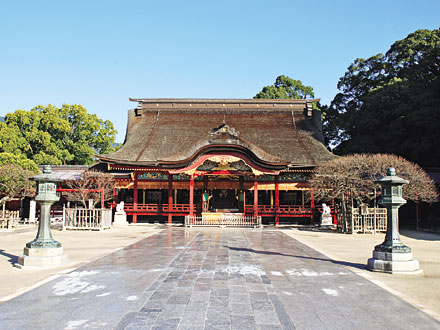 Dazaifu Tenmangu Shrine
It is located outside of Fukuoka City and is Considered as the god of knowledge and the god of calligraphy because Sugawara Michizane, the great poet, scholar and politician of the Heian period of Jan is sacrificed here. A lot of parents visit here praying for the success of their children in passing the University entrance examination.

Kumamoto Castle
It is a hilltop Japanese castle located in Kumamoto City in Kumamoto Prefecture with an alternative name of Ginkgo Castle. It was a large and extremely well fortified castle and is considered one of the three most famous castles in Japan, along with Himeji Castle and Matsumoto Castle.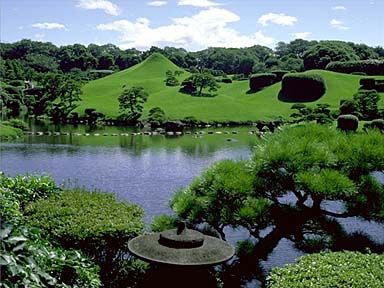 Suizenji Garden
Suizenji Garden is an interesting and much visited venue, featuring miniature landscapes, a temple and small lakes containing large, hungry, and multi-coloured Carp. It is a short tram ride from the city.
Prices
Vehicle Types
Passengers
Oct.-Nov.
Dec.-Sep.
Medium Size Taxi
Passengers:3
46,000 yen
46,000 yen
Full Size Van
Passengers:8~9
53,000 yen
53,000 yen
Small Size Bus
Passengers:21~25
48,000 yen
(without guide)
78,000 yen
(inc.English guide)
43,000 yen
(without guide)
73,000 yen
(inc.English guide)
Medium Size Bus
Passengers:27~28
56,000 yen
(without guide)
86,000 yen
(inc.English guide)
51,000 yen
(without guide)
81,000 yen
(inc.English guide)
Large Size Bus
Passengers:45~60
66,000 yen
(without guide)
96,000 yen
(inc.English guide)
61,000 yen
(without guide)
91,000 yen
(inc.English guide)
If you charter a Small Size Bus by 20 passengers in April,
the cost per passenger will be 3,900 yen.
Additional Information
All prices are of each chartered vehicles, not per person.
All prices don't include admission fees, lunch fees & English-speaking guide.
We recommend you to hire an English-speaking guide for your tour. They can guide you at the sightseeing spots in English. Also they can help you pay admission fees or lunch fees in Japanese.
<< 9 hours : 30,000 yen, inc.tax >>
We can make your own tour itinerary according to your intersts.
Please request us at least 2 weeks in advance of your tour date.

Payment
Please note that the price is to be paid in advance with credit cards. We accept VISA, Mastercard, AMEX, and Diners. If you can confirm your reservation, we will send you a payment email with URL link to the credit card payment form through which you can make a payment online. Please note that your reservation won't be completed unless the payment is made in advance.
Cancellation Policy
Cancellation of all or part of bookings shall incur a cancellation charge described below.

| | |
| --- | --- |
| Up to 15 days prior to date of travel | No cancellation fee |
| 14 - 8 days prior to date of travel | 20% of the specified fare and charges |
| 7 days - 2 days prior to the date of travel | 30% of the specified fare and charges |
| The day before the date of travel | 50% of the specified fare and charges |
| On the date of travel | 100% of the specified fare and charges |
| Cancellation without notice (no-show) | 100% of the specified fare and charges |
For more information about our charter services, please contact:
Charter Bus & Limousine Japan Bookings
Email : info@charterbus-limousine.com
Monday to Saturday (09:15 am-5:30 pm Japanese Local Time, Except public holidays)
Go Top